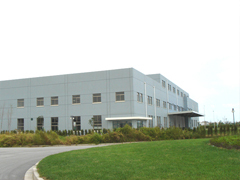 Ningbo Benfar Electric Lighting Co., Ltd. is a professional manufacturer and supplier of lighting products and electrical items ,Such as HID lamps and fixtures ,halogen lamps,LED lights,solar lights, ballasts ,ignitors ,capacitors ,contollors, etc.
Our company have about 10 years in this line,in the past years ,we just doing domestic market,but in order to get more greater development, we start to extend foreign market on 2002, we take many efforts and overcome many challenges in this new market,and we insist our promises "high qulity,suitable price,best sevice",now we got the outstanding achievement in the foreign business,and our customers are around the world.
We also have our own export company,to supply more professional and efficient export service to all of our clients.Our export company also dealing with other items.That mean we are not just a manufacturer ,but still an outstanding organizer for wide ranges of chinese products.
We welcome all of domestic or foreign esteemed customers to cooperate with us.Thank you!